Where to Stay in San Francisco: 7 Amazing Places to Stay
Vibrant and cosmopolitan, San Francisco is one of the most popular cities for visitors, and deservedly so. Although it's only about 49 square miles, there's so much to see and do here. From historic landmarks and stunning scenery, to world-class food and drink and a lively culture and music scene, there's something for everyone here.
If you're planning to visit San Francisco and you're wondering where to stay, you're in the right place. It's a city of distinct and diverse neighborhoods, each with a unique history, culture, and vibe, which makes where to stay in San Francisco an important decision.
In this guide, we will cover an overview of San Francisco's geography before getting into a detailed discussion on the seven neighborhoods you should consider staying in (with pros and cons, area highlights, and recommended places to stay), as well as three neighborhoods to avoid.
I've been visiting San Francisco for more than 20 years, and have spent enough time here to be an honorary resident. I've also stayed in many of the different neighborhoods that make up this amazing city, and can make recommendations based on personal experience on the best areas to stay in San Francisco.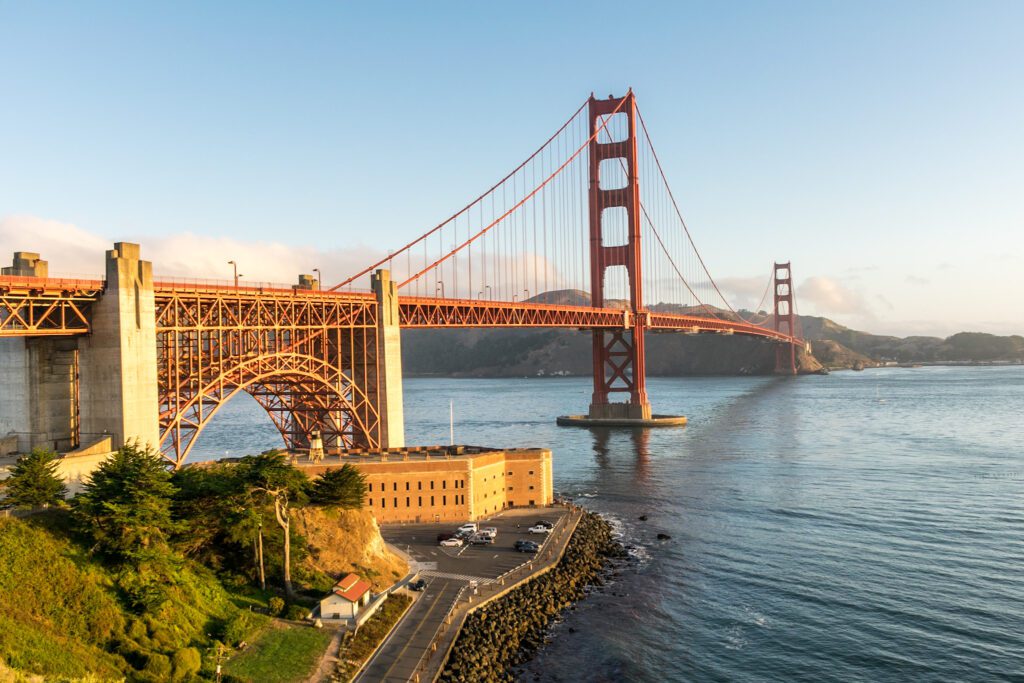 Disclaimer: Some of the links in this post, like hotel and vacation rental links, are affiliate links, meaning at no additional cost to you we make a little bit of money if you click through and book. That being said, we would absolutely never recommend something to you that we don't stand behind 100%.
A Quick San Francisco Geography Overview
Located at the tip of a peninsula between the Pacific Ocean and San Francisco Bay, and surrounded by water on three sides, it's easy to see why it's called the City by the Bay. Spanning 49 miles in roughly a square shape, there are 48 named hills, many of which are quite steep, though there are plenty of flat stretches in between as well.
It's a very walkable city, as long as you don't mind some rather steep hills.
There are officially 36 different neighborhoods in San Francisco, and many more districts (though just how many and what they are is a point of debate).
The eastern side of the city is home to most of the major attractions and popular neighborhoods to visit, while the western side is more residential, and where you'll find two major parks (Golden Gate Park and Presidio), the Golden Gate Bridge, and Ocean Beach.
Where to Stay in San Francisco: A Complete Guide to the 7 Best Places to Stay
Here are our recommendations for the seven neighborhoods that offer the best places to stay in San Francisco, including an overview of the neighborhood, the pros and cons of staying in the area, notable highlights, including attractions and places to eat and drink, and suggested places to stay in San Francisco.
Don't have the time to read the entire guide in detail below? Here's a quick run-down of the top three areas to stay in San Francisco, depending on the type of traveler you are. You should definitely at least read the entire section for your chosen neighborhood though.
If it's your first time in San Francisco, we think Union Square will be your best bet. Though lacking in the charm of other areas, it's centrally located, with great transport options, and home to numerous hotel options. Top choices include the modern and affordable CitizenM, the stylish and charming Palihotel, or the artsy and eclectic Hotel Emblem.
If you want to stay among locals, you'll enjoy residential NoPa/Haight. Stay in a converted Victorian next to Golden Gate Park at the Stanyan Park Hotel, at the quiet and affordable Metro Hotel, or in a beautiful landmark Victorian with amazing breakfasts at The Parsonage.
Nob Hill: Best Central Neighborhood with Great Views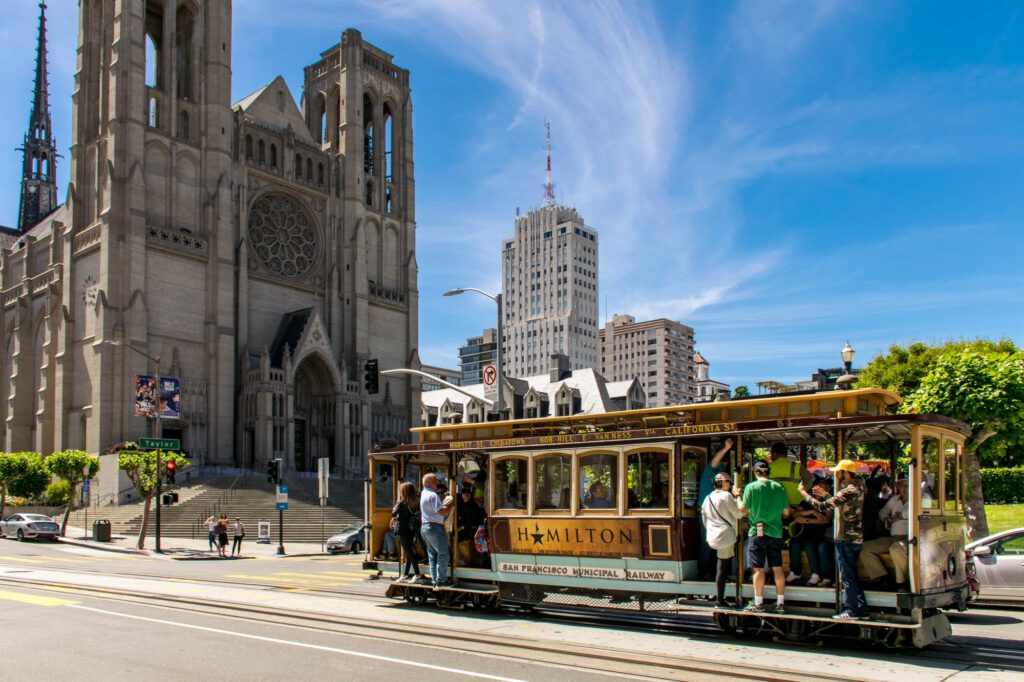 Named after the "Big Four" railroad tycoons who built their opulent mansions on top of the hill in the late 1800s (only for most of them to burn down during the 1906 earthquake and fire), Nob Hill remains one of San Francisco's most upscale and elegant neighborhoods, with beautiful, tree-lined streets, and plenty of historic buildings, landmarks, grand hotels.
It's becoming increasingly young and hip with plenty of great restaurants, bars, and shops. Centrally located, we think Nob Hill is the best area to stay in San Francisco, particularly for first time visitors.
Located at the top of a hill, you can enjoy fantastic views from everywhere, and easily walk down to North Beach, Fisherman's Wharf, Chinatown, Union Square, and the Embarcadero.
Pros and Cons of Staying in Nob Hill
Pros
Great shops, restaurants, and bars: There are lots of great restaurants, shops, and bars along Polk Street and Hyde Street. From high-end cocktails with a view (at Top of the Mark), to speakeasy cocktail bars (Hi-Lo Club) and quirky tiki bars (that would be the Tonga Room), Nob Hill has enough to keep you busy. The strip along Polk Street, which runs south to north through the area, is your best bet for finding places to eat, drink, and shop.
Walking distance to attractions: It's also within easy walking distance to numerous popular tourist attractions and areas, like Lombard Street, Chinatown, North Beach, and Fisherman's Wharf.
Great views: It also offers some of the best views of the city all around.
Cons:
Steep hill: It's literally on top of a (steep) hill, so walking up can be difficult. Luckily, two cable car lines run through the neighborhood, which are fun to ride.
Limited parking: Parking can also be an issue. Most of the street parking in the area is metered or limited to two hours. You'll most likely have to pay to park in a garage or at your hotel, which can get pricey.
Nob Hill Highlights
Grace Cathedral: This Gothic-inspired Episcopalian church is the city's largest. Two massive bronze doors were cast from the Gates of Paradise at the Duomo in Florence, Italy. Highlights include an indoor and outdoor labyrinth, spectacular stained glass windows, colorful murals, and an AIDS Memorial Chapel that features a triptych and a bronze altarpiece by Keith Haring (his last work before his death).
Huntington Park: Located next to Grace Cathedral, Flood Mansion, and Scarlet Huntington Hotel, this pretty park is a great spot to sit on a bench and enjoy a quiet moment or a picnic on the lawn. The central Fountain of Tortoises is a replica of a 400-year-old fountain in Rome. Kids will enjoy the playground.
Lombard Street: Located a mile away in Russian Hill, the one block stretch between Hyde and Leavenworth is known as the "crookedest street in the world" (though it's not even the crookedest street in San Francisco—that would be Vermont Street in Potrero Hill). Eight sharp, hairpin turns are flanked by stately mansions and beautifully manicured flower beds. Take the Powell/Hyde cable car to the top and walk down. Turn around at the bottom for that iconic shot of the picturesque street.
Cable Car Museum: Learn all about cable cars and see them in action at this free museum. Located inside the city's last cable car barn, there are three original cable cars from the 1870s. Step inside to get a closer look, take the grip, and ring the bell. Watch the wheels and cables turn, and learn about the different mechanisms that run the cars. It's also worth taking a cable car to get here, as all three lines stop nearby.
Swan Oyster Depot: This seafood market and lunch-only spot has been a San Francisco institution for more than 100 years. It's a tiny place and there are always lines, but it's totally worth it. Order a bottle of wine or some beer while you wait, then tuck into some of the city's best seafood. Cash only.
Bourbon & Branch: One of the city's most famous speakeasies, there are actually several hidden bars within. The Main Bar requires a reservation but the Library is walk-in as long as you know the password ("books"). Other bars include Ipswitch (the name of the actual speakeasy at this location a century ago), Wilson and Wilson, and Russell's Room. No cell phones or photos are allowed but the tasty drinks make it worthwhile, even if you can't post it online. Note, it's technically located in the Tenderloin.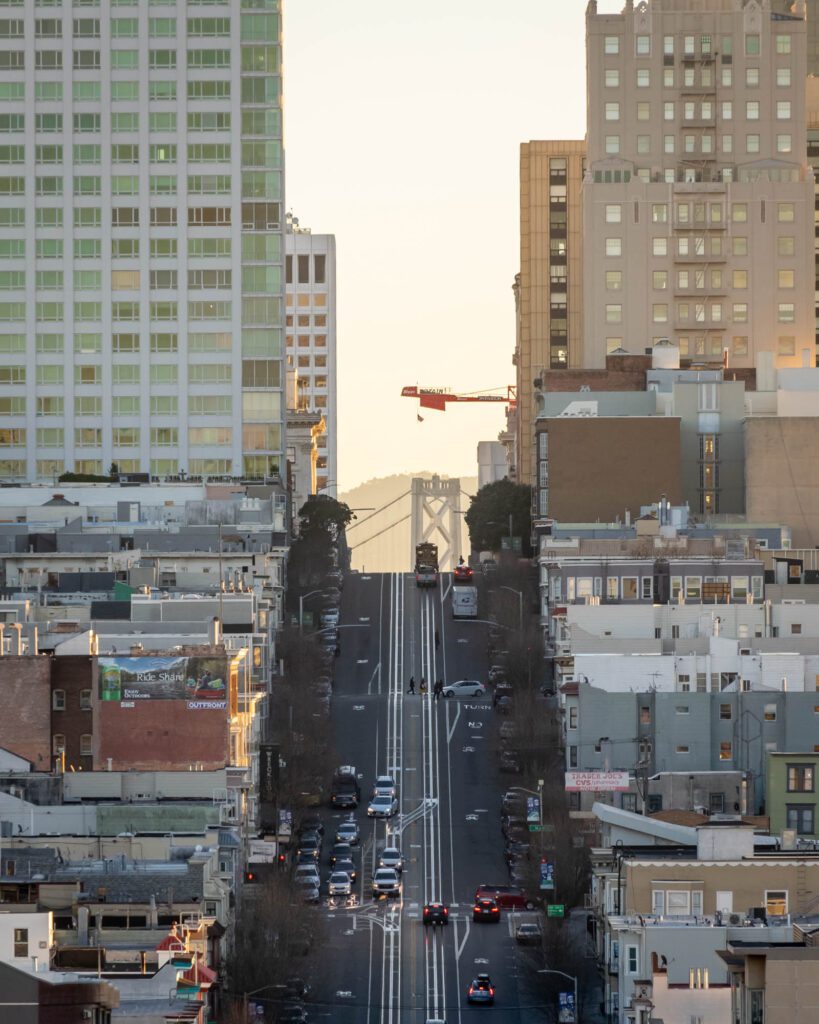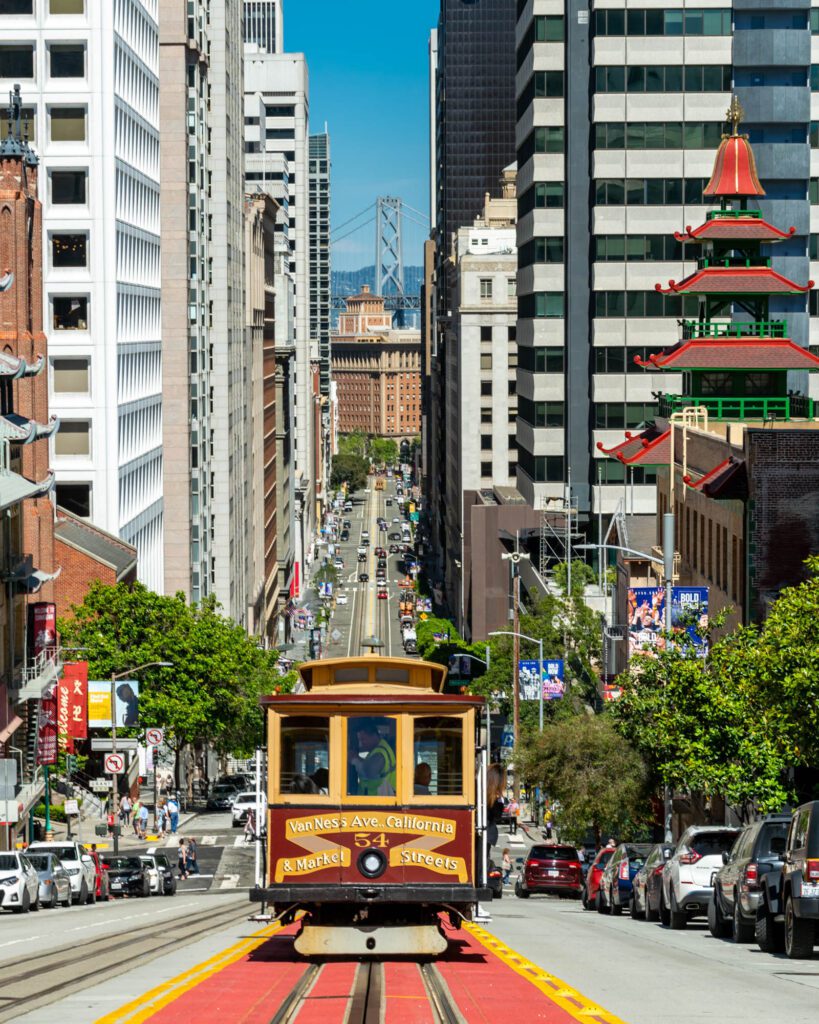 Places to Stay in Nob Hill
Petite Auberge: You'll feel as if you're in the South of France with a stay at this charming bed and breakfast-style boutique hotel with antiques and floral decor. Most rooms offer gas fireplaces in addition to comfy beds and flat screen TVs. Complimentary breakfast, coffee, tea, soft drinks, plus wine and snacks in the evening are all provided. Guests can also enjoy a cozy fireplace parlor, lovely garden patio, concierge services, a lending library, and free Wi-Fi. Dining is also available at Del Popolo next door, known for their delicious pizzas.
The White Swan Inn: The sister property to Petite Auberge, White Swan Inn takes its inspiration from an English country inn. 26 spacious rooms offer pillow-top beds, gas fireplaces, soaking tubs, plush robes, mini-fridges, flat-screen TVs, and cozy sitting areas. Enjoy complimentary breakfast, all day coffee and tea, and evening wine and snacks, along with free WiFi, concierge services, board games in the parlor, a free lending library, a lovely courtyard, and onsite fitness center. For great pizza, head next door to Del Popolo.
The Stanford Court Hotel: Formerly the site of Leland Stanford's mansion, today this stylish boutique hotel is modern and high tech. Sleek rooms offer pillow-top mattresses, a choice of pillows, WiFi, HD TV with streaming services, USB ports, mini-fridge, quality coffee and tea, and some even offer fantastic city views. Work out in the state-of-the-art gym, cruise around on a loaner bike or e-bike, or catch the cable car right outside the hotel. Inviting common areas include a library and music room. Enjoy breakfast in the café and dinner, whiskey, craft cocktails, and beer in the bar and lounge.
Union Square: Great Central Location & Choice of Hotels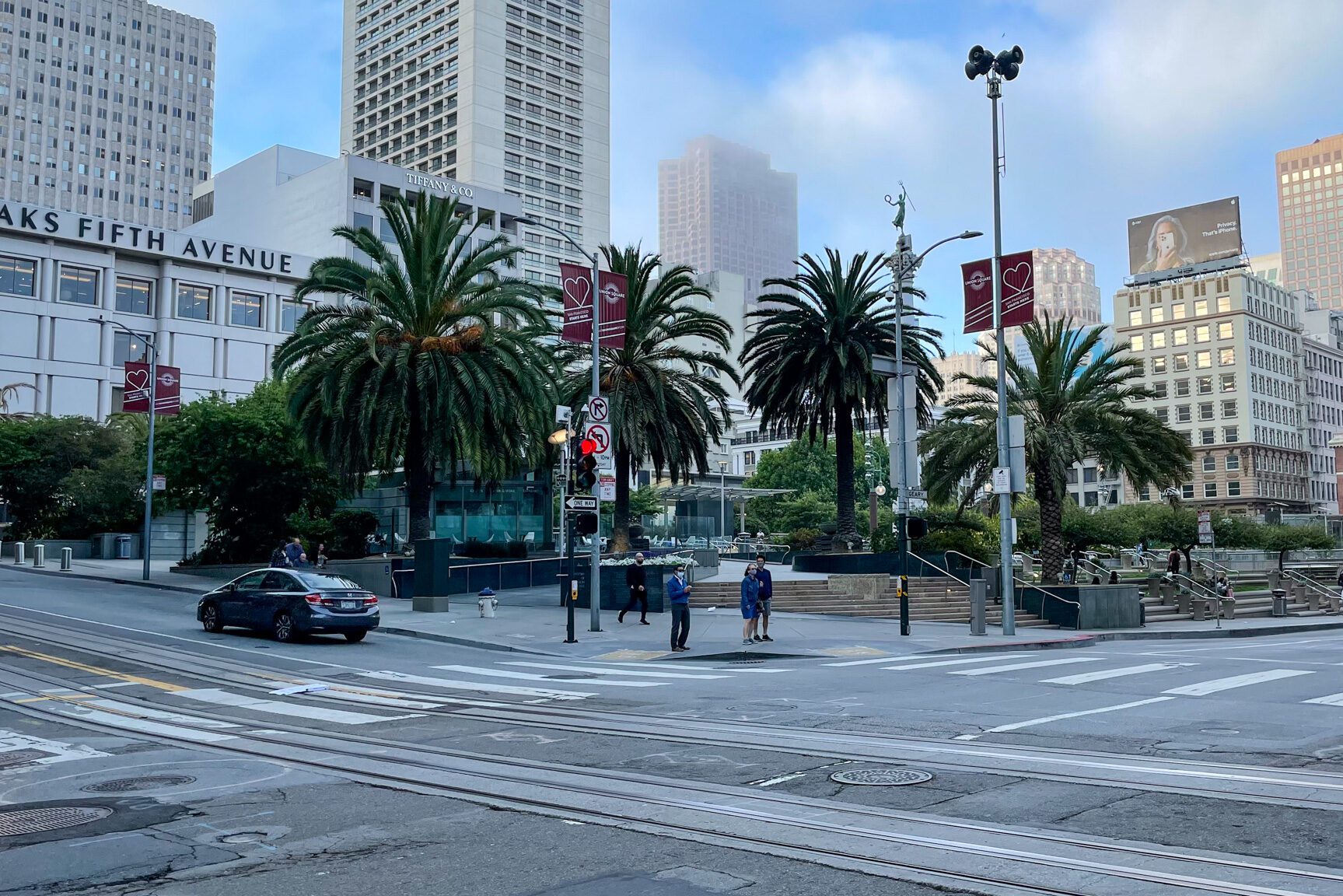 Centrally located, Union Square is the city's commercial center. It offers the largest concentration of hotels for all budgets, making it a popular choice for visitors. Union Square is also San Francisco's shopping mecca (and the third largest shopping area in the country).
You can find major department stores like Macy's, Neiman Marcus, and Saks, along with high-end designer brands like Gucci, Louis Vuitton, and Tiffany's and other boutiques. It's the perfect place to shop until you drop, assuming your wallet can handle it!
It's also one of the city's main transportation hubs, with easy access to BART trains, buses, MUNI light rail, tram, and cable cars that will get you all around the city. You can also easily walk to many other popular areas, like Nob Hill, Chinatown, Embarcadero, and SoMa.
Pros and Cons of Staying in Union Square
Pros
Lots of hotels: There are plenty of hotels to choose from.
Great shops, restaurants, and bars: Union Square is also great for shopping, especially high-end boutiques. There are also lots of dining and nightlife options, plus easy access to the Theater District.
Central location: Its central location is convenient, both for walking and other transport options.
Cons
No character: There's not much charm or character to the neighborhood. It's very commercial, and lacks that special something that makes other neighborhoods on this list really unique and interesting.
Crowded and touristy: It's also very busy and touristy, with lots of people.
Difficulties parking: Parking is very difficult and expensive here. Unfortunately, your only options will be to pay for parking at a garage or hotel here.
Union Square Highlights
SFMOMA: The first museum on the west coast dedicated to modern and contemporary art, the San Francisco Museum of Modern Art is also one of the largest in the country. Allot a few hours to browse its seven stories. Don't miss the sculpture garden and living wall on the third floor. The first floor is free to the public and features several large works. The restaurant here is also excellent. Technically, it's across Market Street in SoMa, but close enough.
Cable Car Terminus and Turnaround: Two out of three cable car lines begin and end their journeys at the intersection of Powell and Market streets. You can board the cable car here to head out to Fisherman's Wharf, but expect a long wait. You can also watch as cable car conductors manually spin the cars around on the turntable to head back out again.
Maiden Lane: Formerly a red light district, today Maiden Lane is home to high-end boutiques, art galleries, and restaurants. Pedestrian only during the day, it's a good spot to dine al fresco. It's also home to the only building in the city designed by Frank Lloyd Wright at 140 Maiden Lane (said to be precursor to his later work at New York's Guggenheim Museum).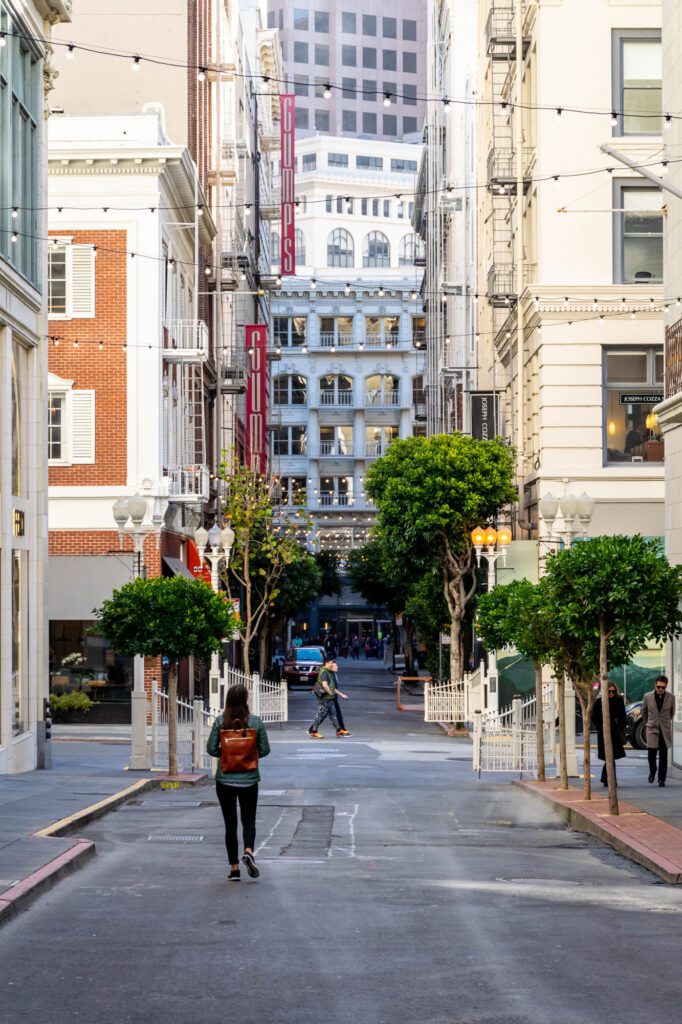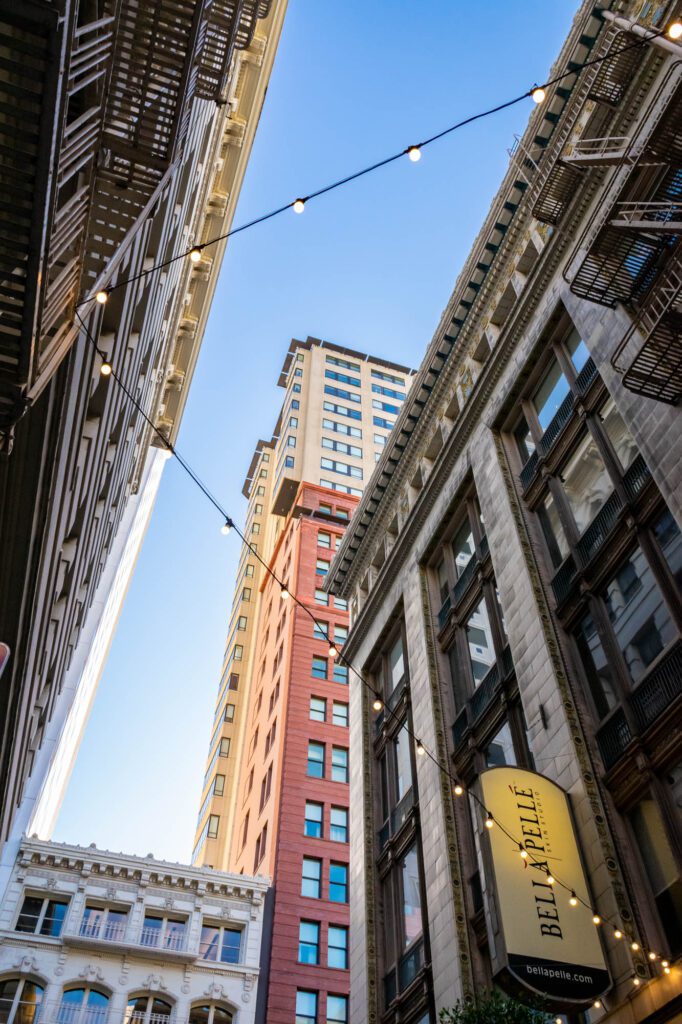 Places to Stay in Union Square
CitizenM: Located just one block off Union Square, this stylish and modern hotel offers a comfortable, high tech, and affordable stay. 195 soundproofed rooms are small but include everything you need for a great night's stay, including pillow-topped extra large king beds, jungle-like power showers, wall-to-wall windows, HD TVs, and the ability to control everything (including temperature, blinds, lights, and channels) via app. Everything else you might need can be found in their spacious common areas, which include a 24/7 business center, coworking space, fitness center, and canteen bar and kitchen. Additional amenities include free WiFi, a retail mezzanine, rooftop terrace, ironing room, and plenty of books and artwork.
Palihotel: Centrally located, this modern and stylish boutique hotel is full of character and charm. The historic Victorian building has been thoroughly renovated, and features 82 comfortable rooms decorated in a modern California style and soft palette. Highlights include marble bathrooms with rain showers, plush robes, Nespresso machines, fully stocked Smeg minifridge, and curated playlist. Fisher Loft, the hotel's restaurant, bar, and lounge is a welcoming all day spot to refuel and be social. Free WiFi is included and pets are welcome.
Hotel Emblem: Creative types will find inspiration, and a fun stay, at this eclectic boutique hotel. Inspired by the Beat Generation, the space is contemporary and playful, with retro vibes, literary inspired art, and a Writer's Alcove lined with books. Vibrant rooms come with plush beds, marble bathrooms, HD TVs, Nespresso machines, and unique amenities (like record players, tarot cards, and yoga mats) on request. Enjoy craft coffee from Bluestone Lane, or cocktails at the Obscenity Bar. A daily amenity fee includes access to a nearby fitness club, WiFi, and loaner bicycles. Pets welcome.
Planning a trip to San Francisco? Here are some of our other San Francisco travel guides to help you plan your time.
NoPa / the Haight: Best for Hippies and Hipsters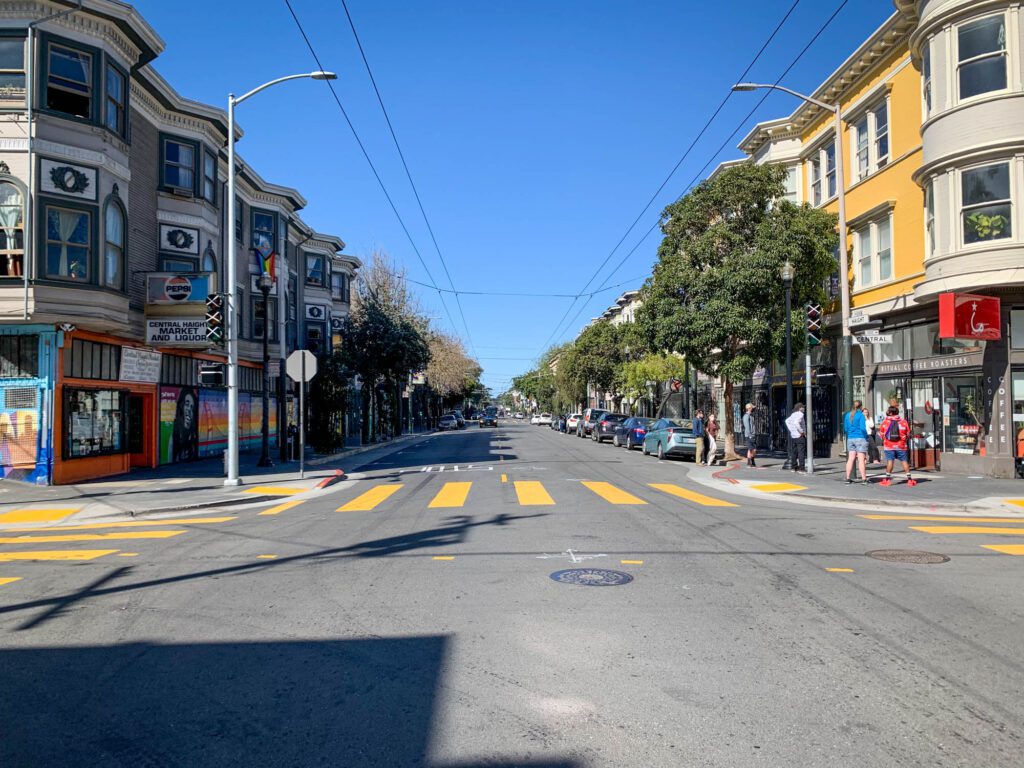 Located just east of Golden Gate Park, NoPa (which stands for North of the Panhandle) and the Haight (which includes Haight-Ashbury and the Lower Haight) are divided by the Panhandle, the eastern extension of Golden Gate Park.
Haight-Ashbury became famous for the Summer of Love in 1967, when 100,000 free spirits descended on the area, and it became the heart of the hippie movement. Today, the area is still bohemian and quirky, though more hipster than hippie.
Lower Haight is more laid back and residential, while neighboring NoPa is one of the hippest neighborhoods around, full of trendy restaurants, bars, and shops, especially around Divisadero Street. There are also plenty of residential streets filled with beautiful and historic Victorians.
Pros and Cons of Staying in NoPa / The Haight
Pros
Great shops, restaurants, and bars: There are lots of great restaurants, shops, and bars. Particularly along Divisadero Street, one of the most interesting stretches in the entire city, and Haight Street.
Proximity to parks: The area is home to Buena Vista Park. Golden Gate Park is also close by.
Cons
Not very central: It's not really that close or convenient to other areas in the city.
Limited hotels: There are also limited hotel options in this largely residential area (which could be a pro for visitors looking to stay in an area surrounded by locals rather than tourists).
NoPa / The Haight Highlights
Haight Street: South of the Panhandle, Haight-Ashbury was the center of the hippie movement and the Summer of Love in the 1960s. Take a stroll down Haight Street to get a taste of the quirky and bohemian—there are plenty of funky boutiques (like Piedmont Boutique with the famous legs hanging out the window), thrift stores, head shops, and fantastic record stores (like Amoeba). Stop by the intersection of Haight and Ashbury and snap an obligatory photo.
Nopa: It's debatable whether the restaurant Nopa inspired the name of the NoPa neighborhood. Regardless, it offers delicious food in a beautiful airy space and lively atmosphere, with a specialty in modern California cuisine and wood-fired dishes, using locally sourced, seasonal ingredients. Their burgers are amazing and their cocktails elevated and creative. Reservations can be hard to get, try your chances at the bar.
Zazie: Technically in Cole Valley, this popular French-inspired bistro is one of the best brunch spots in the city (though they serve dinner too). They don't take reservations so you'll have to get there early, but try to grab a table in their lovely, heated patio garden in the back. Their French toast and pancakes (especially gingerbread and classic buttermilk) are excellent. There are also a wide assortment of egg dishes and mimosas.
Toronado: Beer lovers will find plenty to enjoy at this divey pub in the Lower Haight. The bartenders can be a bit surly, but the selection is unmatched, with more than 40 craft beers on tap, and more than 100 bottle options, which you can find listed on a big board. Cash only and they don't serve food, but you can order sausages from Rosamunde next door.
Buena Vista Park: The oldest official park in San Francisco and its third largest, you'll have to walk up a steep hill to earn the park's namesake beautiful views, but it's well worth it for the sweeping vistas of the city from its grassy upper slopes. Secluded trails wind through groves of rare coast live oaks, redwoods, and cypress, offering an easy nature escape in the heart of the city.
Places to Stay in NoPa / The Haight
Stanyan Park Hotel: Situated in Haight-Ashbury, the Stanyan Park Hotel sits right across from Golden Gate Park. Located in a restored Victorian building built in 1904, rooms come in a variety of sizes, with comfortable beds, private bathrooms, flat screen TVs, free Wi-Fi, and full kitchen, dining room, and living room in the larger suites. Complimentary breakfast is provided, along with daily tea and wine and cheese pairings in the evenings.
Metro Hotel: Located in the heart of the Haight, this solid hotel offers a good value and comfortable stay at a great location. Rooms are on the small side, but are quiet, clean, and modern, with private bathrooms, flat screen TVs, and free WiFi. A separate studio with kitchenette and living room is also available. A highlight is the lovely garden patio in the back, shared with Ragazza restaurant, where you can enjoy good Italian fare.
The Parsonage: You'll feel like you're staying with knowledgeable and welcoming friends at this gorgeous Victorian bed and breakfast on the border of the Lower Haight and Hayes Valley. Built in 1883, this landmark has been beautifully renovated, and features original details like marble fireplaces and ornate chandeliers, along with an eclectic assortment of artworks and antiques. Five light-filled rooms feature comfortable handmade McRoskey mattresses, private marble baths, and two even include working fireplaces. An incredible home cooked breakfast is included, as are brandy and chocolates in the evening.
Alamo Square/Hayes Valley: Best for Charming Streets, Victorian Buildings, and Shopping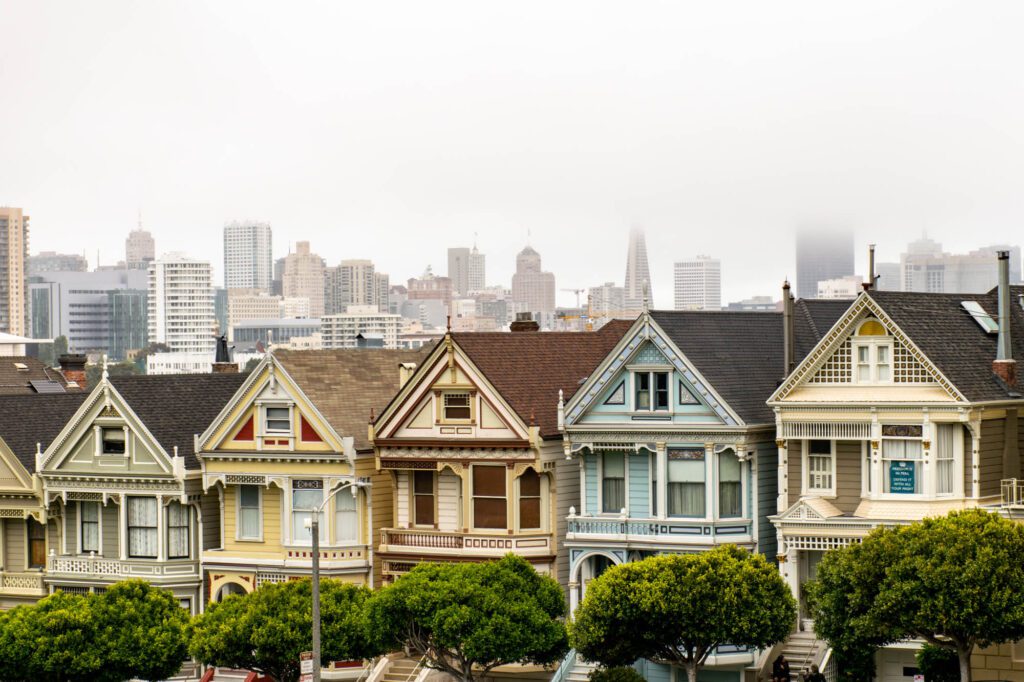 Just east of NoPa and the Haight, the Alamo Square area is known for its many charming and elegant Victorians, with the most famous ones along Postcard Row on the east side of Alamo Square Park.
Nestled between Alamo Square and Civic Center, Hayes Valley has transformed itself from a rough neighborhood to a hip one full of high fashion and design boutiques, and trendy bars and restaurants.
Grab a bite after a shopping spree, then stay for a show and a drink or three after. The streets are lovely to walk around, and home to a number of pretty Victorians.
Pros and Cons of Staying in Alamo Square/Hayes Valley
Pros
Great shops, restaurants, and bars: Hayes Valley is packed wall-to-wall with an excellent selection of places to eat and drink. Anina and Brass Tacks are right next door to each other, and are two of the best cocktail bars in the city.
Beautiful Victorians: There's a large concentration of beautiful Victorian buildings, especially around Alamo Square.
Cons
Limited transport options: There aren't too many public transportation options (although you can walk to the Civic Center BART and MUNI lines, which will take you to the Mission or the Embarcadero).
Limited hotels: There aren't many hotel options in the area.
Alamo Square/Hayes Valley Highlights
The Painted Ladies: Located on the eastern side of Alamo Square, you'll recognize the Painted Ladies from the TV show "Full House" (although the term technically refers to any Victorian or Edwardian house with three or more colors). Stop by the snap that postcard shot, with the San Francisco skyline in the background, then grab some coffee from Lady Falcon Coffee Truck at the top of the hill in Alamo Square.
Church of 8 Wheels: A unique and hidden gem, this roller disco rink located near Alamo Square is located inside an abandoned 120-year-old church! Formerly the Sacred Heart Catholic Church, today you can skate around the 6,000-square-foot rink to neon lights and disco music, backed by stained glass windows. They offer lessons, open skating, and special events from time to time.
Brenda's Meat & Three: Located on Divisadero, Brenda's Meat & three offers amazing elevated southern comfort food. Not surprisingly, their fried chicken is excellent, as is their bologna sandwich and biscuits. Order a meat (or entrée) and three sides and make sure you leave some room for the beignets.
Souvla: There's a reason there's a line out the door. The food here is delicious. The original fast casual Greek restaurant in San Francisco, there are now additional locations in NoPa, the Mission, and the Marina, in addition to Hayes Valley. The Greek fries are amazing, as is their Greek frozen yogurt (topped with Baklava crumbles and honey). Wash it all down with some Greek beer or wine.
Smuggler's Cove: Rum lovers rejoice. Smuggler's Cove offers the largest selection of rum in the entire country, with more than 500 to choose from, and nearly 100 cocktail options. The décor is a mix of tiki and nautical/pirate. There are three floors with individual bars, a tiki hut, and even a waterfall. It's definitely kitschy, but a lot of fun, especially with a group. Get the scorpion bowl if you dare.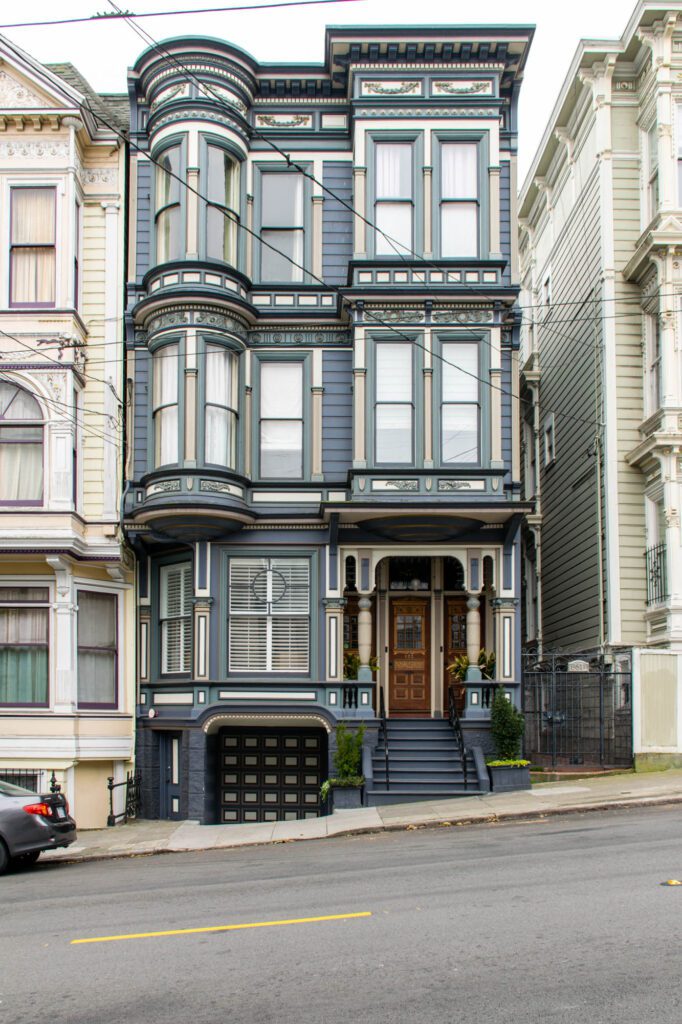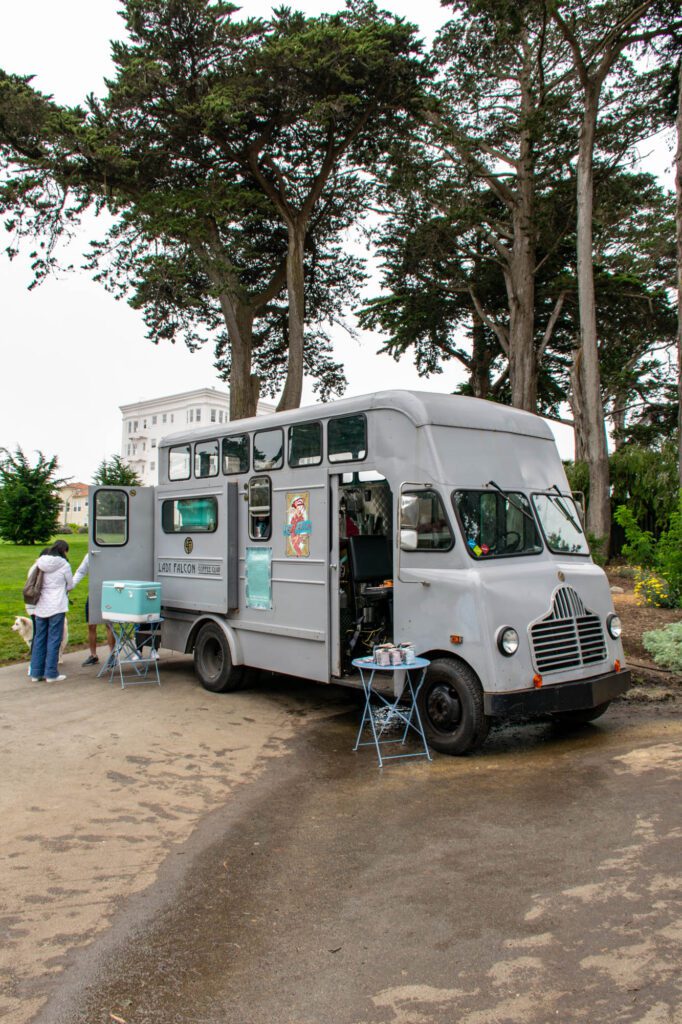 Places to Stay in Alamo Square/Hayes Valley
Grove Inn: Located just one block away from Alamo Square, the Grove Inn is a charming Italianate-Victorian style inn. Rooms are bright and airy, and offer comfortable bedding, private bathrooms, flat screen TVs with cable and USB ports, free WiFi, Keurig coffee maker, and hot water kettle. Breakfast snacks are provided daily in the room, and a lounge is available during business hours.
Chateau Tivoli: Step back in time with a stay at this grand Victorian mansion dating to 1892, just a few blocks away from Alamo Square. Opulent and filled with period furniture, fixtures, and antiques, this colorful painted lady features nine rooms and suites in different sizes and décor, with most offering a private bathroom and sitting areas. Enjoy breakfast daily, champagne brunch on the weekends, and wine and cheese reception in the evenings. There are no TVs, but free WiFi is available.
The Mission: Best for Foodies and Nightlife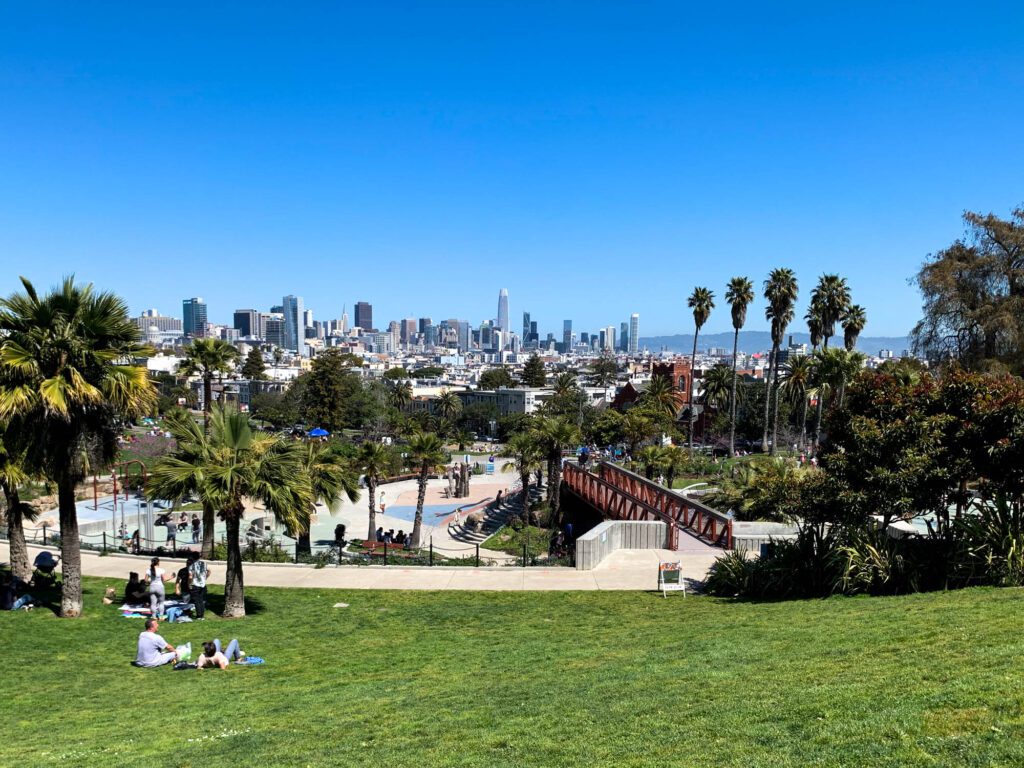 The Mission is one of the most vibrant and interesting neighborhoods in the city. There's incredible street art, with two dedicated alleys devoted to colorful and socially conscious murals.
There's also great shopping here, particularly of the eclectic, unique, and independent boutique and shop variety. Some of the best restaurants and bars in the city can be found here. You can taste flavors from around the world, but a Mission burrito is a must.
The Mission is also blessed with generally sunny and warm weather, best enjoyed at Dolores Park, next to the city's oldest building.
Sadly, there is a cost to the Mission becoming the hip and happening neighborhood that it is today—increasing costs from the tech boom means that many primarily Latino families and businesses who historically called the Mission home can no longer afford to live here, and are being pushed out. While areas like Calle 24 (24th Street) have been designated the Latino Cultural District, with the goal of preserving Latino culture from gentrification and other disruptive forces, visitors should be aware of their impact.
Pros and Cons of Staying in the Mission
Pros
Great shops, restaurants, and bars: There's a great selection of independent and hip shops and boutiques, along with a huge abundance of great restaurants and bars.
Weather: It's generally warmer and sunnier here than elsewhere in the city, especially at Dolores Park.
Good transport: There are two BART stations and a ton of buses and other transport options. The area is also largely flat, making it very walkable.
Cons
Limited hotels: There are very few hotel options in the Mission.
Gritty streets: Some areas (like around the 16th Street BART station and along Mission Street) can be gritty, especially at night. There's also a fairly large and visible unhoused population.
The Mission Highlights
Tartine: For the best breads and pastries in town, a stop at Tartine is a must. Try their original bakery 18th and Guerrero (there's no sign but just look for the line out the door) or their larger Manufactory on Alabama (with two other locations in the Inner Sunset and at SFO), which also serves up sandwiches, pizza, and other savory bites.
Mission Taquerias: You can't visit the Mission and not stop at a taqueria. There are plenty to choose from but top options include Taqueria Cancun, La Taqueria, and Taqueria El Farolito. A Mission burrito is a must but massive and quite filling, so bring your appetite, or share with a friend.
Dolores Park: Take advantage of the warm sunshine with some quality hangout time at Dolores Park. Pick up snacks and drinks at Bi-Rite Market (and ice cream at Bi-Rite Creamery across the street) to enjoy a picnic on the grass, with fantastic people watching and sweeping views of the downtown skyline. There's also a soccer field, tennis courts, and a playground. History buffs should check out Mission Dolores— established in 1776, it's the oldest building in the city.
Valencia Street: Valencia Street is a fun street to stroll and browse its many cool shops and boutiques, including Reformation, Everlane, Therapy, and Betabrand. The Pirate Supply Store is always fun and quirky while Dog Eared Books offers a great selection. Don't miss Dandelion Chocolate —you can sample a few varieties to find your favorite. There are also a ton of restaurants and bars here.
Clarion Alley and Balmy Alley: The Mission is home to some incredible street art. One of the best spots is Clarion Alley, just south of 17th Street between Valencia and Mission. The walls are covered with colorful (and constantly changing) murals, many of which highlight current social and societal issues. Balmy Alley (between Tweet and Harrison and 24th and 25th streets) is also worth a stop.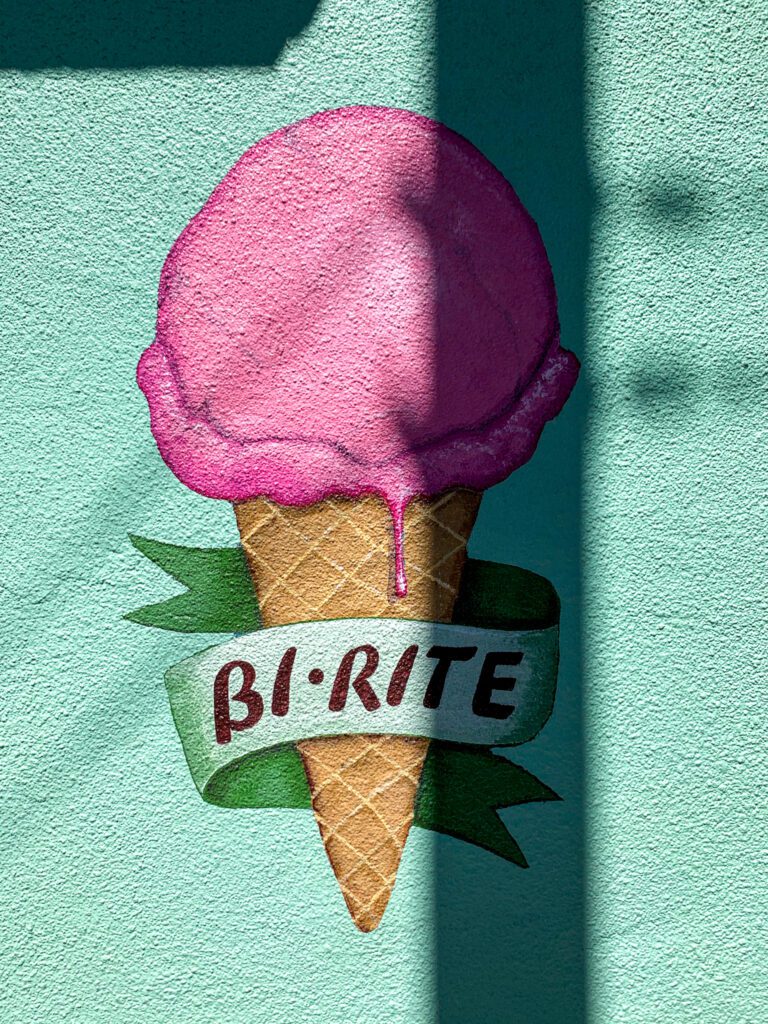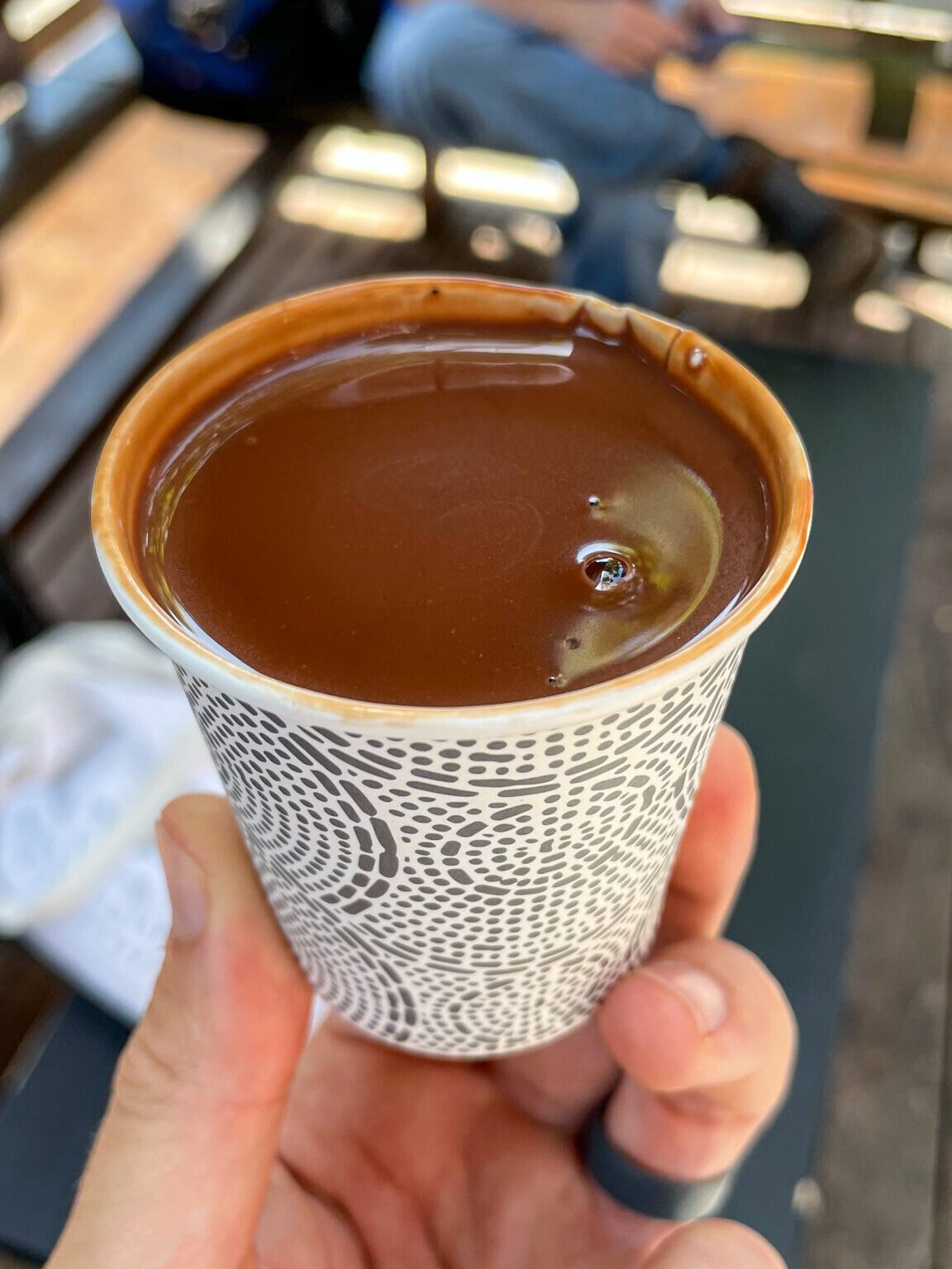 Places to Stay in the Mission
Nineteen 06 Mission: Conveniently located near the 16 Street BART station and Valencia Street, this historic building was built in 1906 just after the earthquake but has been fully renovated into an eco-friendly and affordable bed and breakfast. Modern, light-filled rooms offer comfortable beds, energy efficient lighting, repurposed building materials, and flat screen TVs. Bathrooms are shared but offer organic green toiletries. Enjoy free WiFi in the lounge areas or relax out on the patio with BBQ and picnic area.
Noe's Nest: Located between Noe Valley and the Mission, this charming Victorian has been converted into a cozy and welcoming bed and breakfast, with eclectic artwork and decorative antiques and furniture. Each of the 8 bedrooms is uniquely decorated, with private bathrooms, complimentary toiletries and WiFi, while some offer flat screen TVs, stellar views, or direct garden access. Guests can enjoy a delightful garden patio, balcony with views, and access to a full kitchen. A hearty breakfast is included and pets are welcome.
The Castro: Best for LGBTQ Travelers/Culture and Nightlife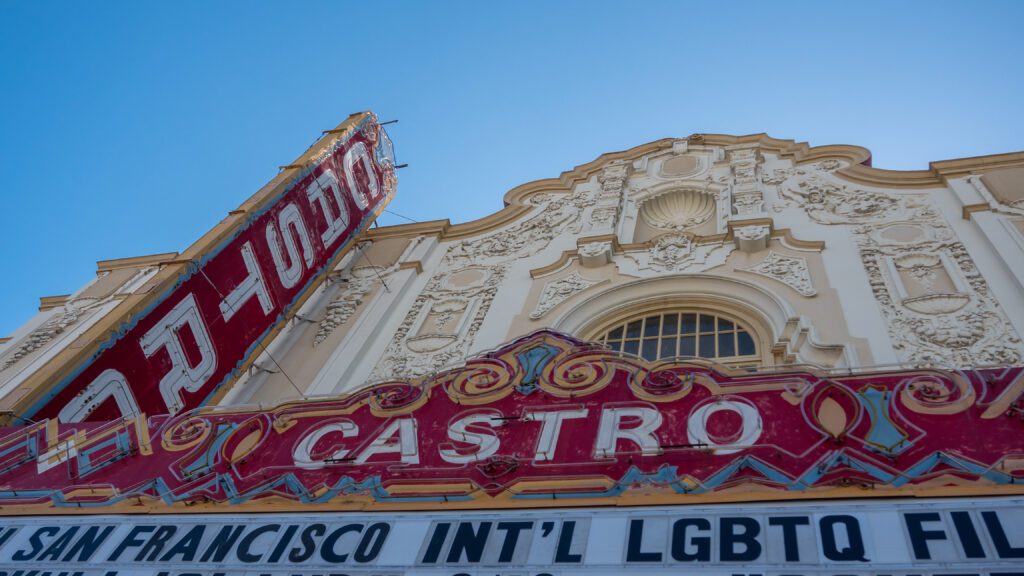 The mecca of LGBTQ+ culture, the Castro is a fun, lively, and welcoming neighborhood. It's surrounded by the Haight to the west and north, the Mission to the east, and Noe Valley to the south.
Vibrant and colorful, rainbow flags and rainbow crosswalks proclaim the area's Pride loud and proud. There are lots of great shops, restaurants, and bars, and some of the best nightlife in the city.
Like its neighbor the Mission, the weather here is also generally warmer and sunnier than the rest of the city. And with Market Street cutting through the neighborhood, there's great transport links to the rest of the city.
Pros and Cons of Staying in the Castro
Pros
Great shops, restaurants, and bars: There's a wide variety of places to shop, eat, drink, and be merry, and include many budget-friendly options.
Weather: It's generally warmer and sunnier here than elsewhere in the city.
Good transport: There are numerous and good transport options that include metro, bus, and vintage streetcar.
Cons
Limited hotels: There are very few hotel options in the Castro.
Noise: The Castro is known for its nightlife, which means it can get quite loud at night.
The Castro Highlights
Castro Theatre: Built in 1922, this San Francisco Historic Landmark and its neon marquee has become a symbol of the neighborhood. It's worth stopping in just to admire the ornate baroque interior at this art deco gem, but for the full experience, watch a movie, music, or live performance here. Their Disney singalongs are especially fun!
Seward Street Slides: Bring out your inner child by sliding down these two steep concrete slides located inside Seward Mini Park. Designed by a local teenager in 1973 to fight against redevelopment of the land, this hidden gem has brought joy to countless visitors since then. Bring some cardboard, or find discarded ones at the bottom of the slide.
Twin Peaks Tavern: Known as the "Gateway to the Castro," this historic bar is located right at the corner of Castro, Market, and 17th. In 1972, it became the first gay bar in the city (and possibly the country) to have windows that open to the street (and into the bar). A historic landmark, it's still a great place to see and be seen today.
Cliff's Variety: So much more than just a hardware store, Cliff's sells a wide variety of household, hardware, and other items both useful and unique, from feather boas to faucet fixtures. The family-owned business has been a local institution since 1936, and is also known for their fabulous window displays.
Hot Cookie: The shop may be tiny, but it's big on fun and flavor. They're known for their suggestively shaped and named cookies, but the cookies are actually really good and there's a wide variety. If you're feeling bold, don a pair of their famous red underwear and have your photo taken and displayed for the wall.
Places to Stay in the Castro
Parker Guest House: This stately and elegant bed and breakfast occupies two side-by-side, canary yellow Edwardian mansions. The rooms are upscale and feature plush beds, sitting areas, free WiFi, and flat screen TVs (though some rooms share a bathroom). Enjoy the sun in the delightful garden and courtyard, select a book in the living room, play a tune on the grand piano, or work up a sweat in the steam room. A communal kitchen is available to prepare food and drinks, though free breakfast and evening wine are also offered. Dolores Park is a block away and is a fantastic place to go for an afternoon picnic on a sunny afternoon.
Beck's Motor Lodge: Located right on Market Street in the heart of the Castro, this updated motel combines modern amenities with funky, retro aesthetics. 58 spacious and light-filled rooms are stylish and comfortable, with large bathrooms, flat screen TVs, free WiFi, mini fridge, and coffee makers, and some even offer wall-mounted fireplaces. Order drinks and snacks from neighbor Canela to enjoy on the spacious sundeck with views along Market Street. Laundry is available, as is free parking, a rarity in the city.
North Beach: Best for Italian Food and Bohemian Vibes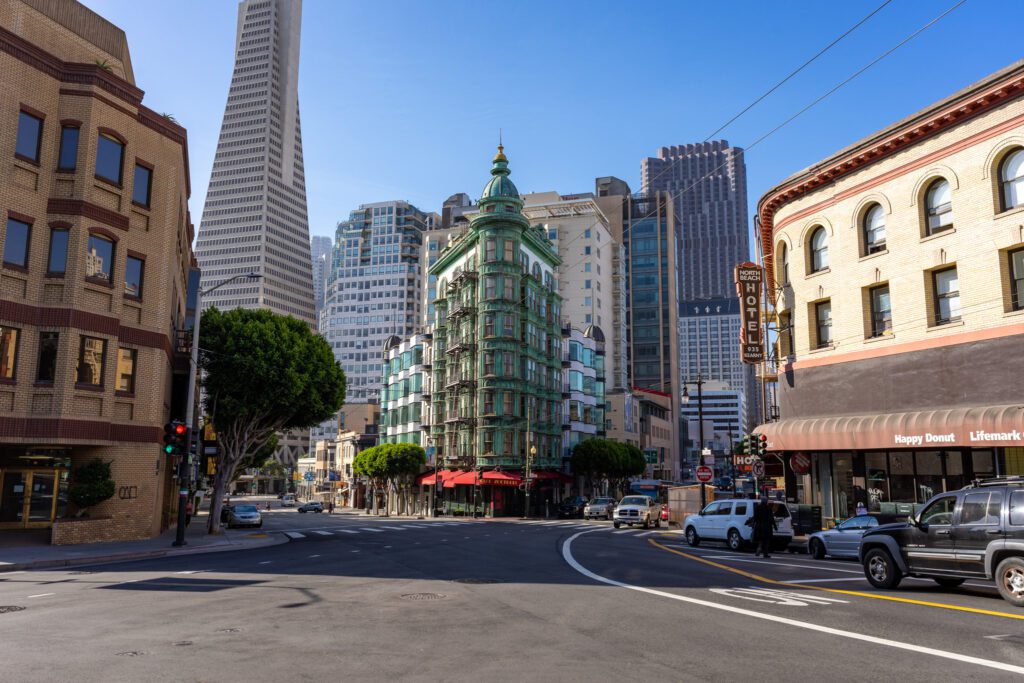 Located in the northeast corner of the city, and bordered by Fisherman's Wharf, Chinatown, and Russian Hill, North Beach is a charming and bohemian neighborhood with a rich history.
The traditionally Italian neighborhood serves as San Francisco's Little Italy, full of great restaurants, cafés, bakeries, and bars—it's the best place in the city for pizza, pasta, cannoli, and espresso.
North Beach was also the favorite hangout of the Beat generation artists and poets like Jack Kerouac and Allen Ginsberg. You can visit some of their old haunts like Vesuvio Café and City Lights Books, and learn more about the whole movement at the Beat Museum. There's also a vibrant nightlife scene.
Pros and Cons of Staying in North Beach
Pros
Charming neighborhood: There's a lot of charm, character, and history in this neighborhood.
Great food: There's excellent Italian food here.
Walkable to other areas: It's also easy to get to Fisherman's Wharf, Chinatown, Union Square and the Embarcadero from here.
Cons
Noise: It can get rowdy and loud at night, which may not be ideal if you're trying to sleep. Some of the nightlife offerings include strip clubs.
Difficulties parking: Parking is very limited and difficult here.
Limited transport: Aside from a few cable cars and buses, transport is not that convenient here, making it difficult to access other parts of the city beyond the nearby walkable neighborhoods.
North Beach Highlights
Washington Square Park: Established in 1847, it's one of the oldest parks in the city. Surrounded by cafes and Saint Peter and Paul's Church, the small and lively park is popular with locals from both North Beach and Chinatown, along with wild parrots. It's a great spot to sit on a bench and people watch, or to enjoy a picnic on the grassy lawn.
City Lights Books: This North Beach Institution was the epicenter of the Beat movement and a major proponent of free speech. Publisher of Allen Ginsberg's "Howl," it won a landmark obscenity case relating to the poem. A fantastic indie bookstore, browsing is highly encouraged here, particularly in the sunny Poetry Room.
Vesuvio Café: Located across Jack Kerouac Alley from City Lights, this historic cocktail bar was a favorite hangout of the Beat movement, and it's still popular with artists and poets today. Jack Kerouac, Allen Ginsberg, Dylan Thomas, and Bob Dylan all spent a lot of time drinking here. You can channel their spirit by enjoying a Kerouac cocktail on the balcony.
Coit Tower: Built in 1933, this 210-foot tower on top of Telegraph Hill offers incredible 360-degree views of the city and the North Bay area from its observation tower. Inside are beautiful fresco murals depicting different aspects of life in San Francisco by 26 different artists, painted during the Great Depression.
Tony's Pizza: Tony's serves up some of the best pizza in San Francisco. It's no wonder, since Tony Gemignani has won 13 World Pizza Championships. Made with fresh ingredients imported from Napoli and cooked in one of seven different pizza ovens, you can choose from a variety of pizza styles, including Sicilian, New York, Detroit, St. Louis, and gluten free.
15 Romolo: Tucked down an alleyway in a historic building that's been home to brothels, speakeasies, and hotels, 15 Romolo serves up some of the best cocktails in town, along with some tasty food offerings of traditional bar fare and small plates. Dimly lit, there's also a real jukebox and photo booth for some fun.
Places to Stay in North Beach
Hotel Boheme: Located just one block from Washington Square Park, this charmingly intimate boutique hotel evokes the Beat Generation of San Francisco in the 1950s and 1960s, with a bohemian and colorful décor and historic photos. 15 cozy guest rooms offer private bathrooms, and an eclectic mix of colors, textures, and furniture. Book a room facing Columbus Avenue for lively views, or an interior facing room for a quieter stay. Enjoy sherry in the afternoon, and take advantage of the knowledgeable and helpful staff and the hotel's curated walking tour of the neighborhood.
Columbus Inn: Situated on the northern end of North Beach, the Columbus Inn is a great value and ideally located for exploring Fisherman's Wharf and North Beach. The décor is nothing special, but the rooms are all spacious and clean, with flat screen TVs, coffeemakers, and large and modern bathrooms. Some rooms offer a sitting area or a small balcony, while the best ones offer great views of Alcatraz and Coit Tower. One of the best perks though is the free covered parking—rare for the city, especially in this area. Public transportation is also convenient for those without cars.
Green Tortoise Hostel: Located at the edge of North Beach and Chinatown, this fun and social hostel offers extensive amenities and is an affordable place to stay in San Francisco. Private rooms are also available in addition to dorm rooms, though all come with shared bathrooms. Plenty of freebies, including daily breakfast, occasional dinners, WiFi, tea and coffee, make this a great value stay. Guests can also enjoy a fully equipped kitchen, pool table, dry sauna, and regular social events and outings.
Where NOT to Stay in San Francisco
Although there are many great places to stay in San Francisco, as we share in more detail below, there are also some areas you should not base yourself during your trip.
Fisherman's Wharf: Fisherman's Wharf is largely a crowded tourist trap, with little of the unique San Francisco charm. And while there are some highlights like the seals at Pier 39, Musee Mecanique, and Ghirardelli Square, you're better off just visiting and staying elsewhere, like North Beach just next door, or Nob Hill a little further away. Plus the hotels here are very pricey for what you get.
Tenderloin: Like many major cities, there's a relatively large unhoused population in San Francisco. For many of the homeless and transient, mental illness and drug use is a big issue. Nowhere is this more evident than in the Tenderloin (and to a lesser extent SoMa and the Mission), which may make some visitors uncomfortable or even feel unsafe. While there are some points of interest in the Tenderloin, it's not an area you want to stay in, and you probably don't want to walk around here alone at night.
SoMa Between 5th and Van Ness: There's not much charm in the South of Market (SoMa) area, a former industrial and warehouse area that is now a business hub and slowly gentrifying. Some areas are also seedy and slightly dangerous, especially at night, and in particular the stretch between 5th Street and Van Ness Avenue. There's really not much in the way of attractions here, so there's no reason to come here at all, much less base yourself here for your trip.
---
Plan an Unforgettable California Adventure
Heading to California? We've got all sorts of super detailed, in-depth California travel guides written by locals to help you plan an amazing trip.